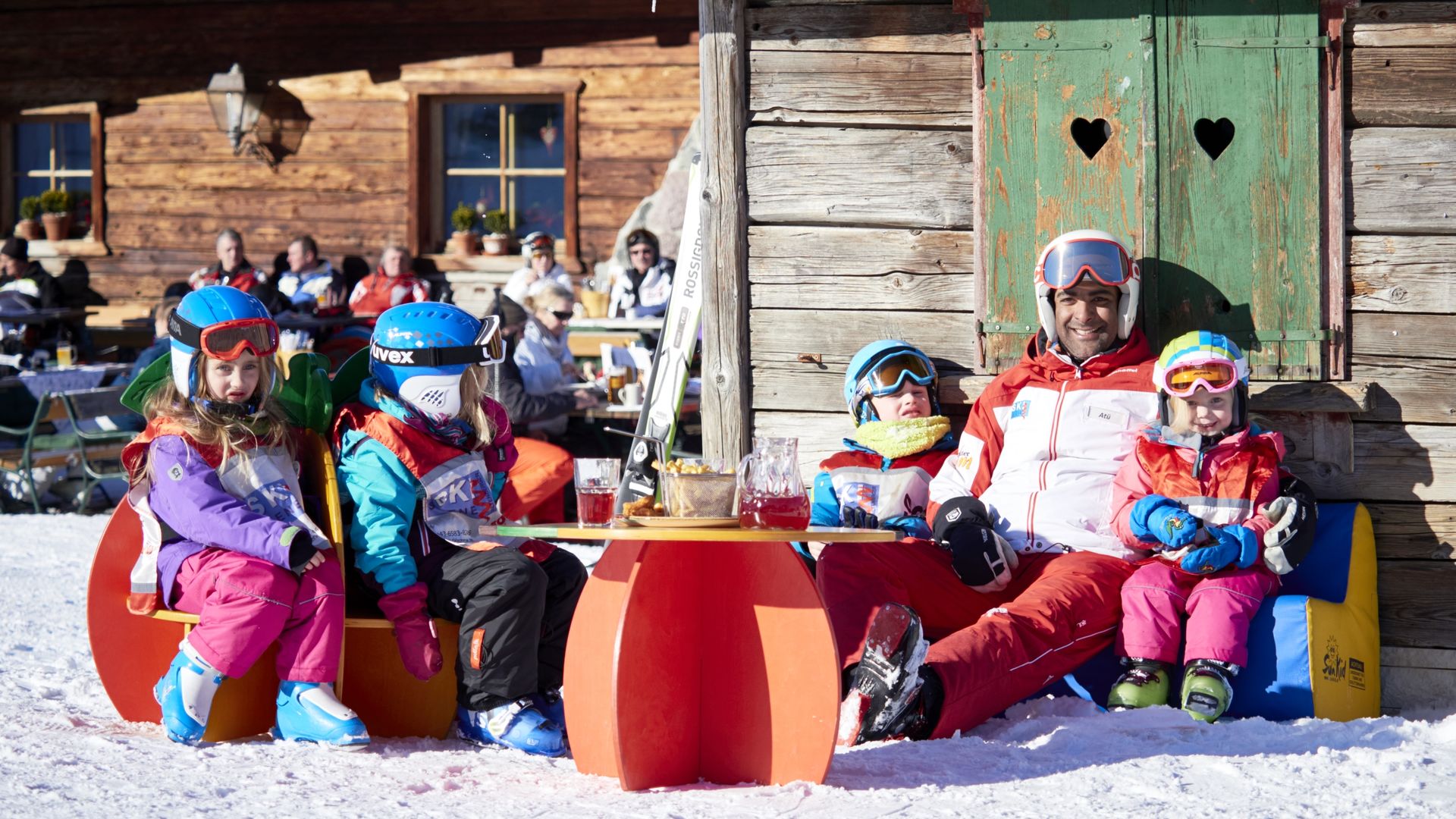 Childcare
Villa Kunterbunt & Krallis Club
With or without ski equipment, children from 2 or 2 1/2 years on are caregiven by trained pedagogically persons. In the "Villa Kunterbunt" at the Asitz cable car valley station and in "Krallis Club" at the spa Hotel Krallerhof we take care of your children as part of the ski school. In the professionally managed and child-friendly equipped kindergartens of the Skiszene Altenberger, the little ones can look forward to funny days.
On 300 m² there is everything in "Krallis Kids Club" what makes a child's heart beat faster: climbing tower, slides, creative corner, etc. In the outdoor area, the children will enjoy a lot of outdoor fun with tobogganing, building snowmen or in the snowball fights.
Childcare
Morning
9.30 a.m. to 12.00 p.m.
€ 35,00
Lunch break incl. lunch and drinks
12.00 p.m. to 1.00 p.m.
€ 15,00
Afternoon
1.00 p.m. to 3.30 p.m.
€ 35,00
Whole day
9.30 a.m. to 15.30 p.m.
€ 85,00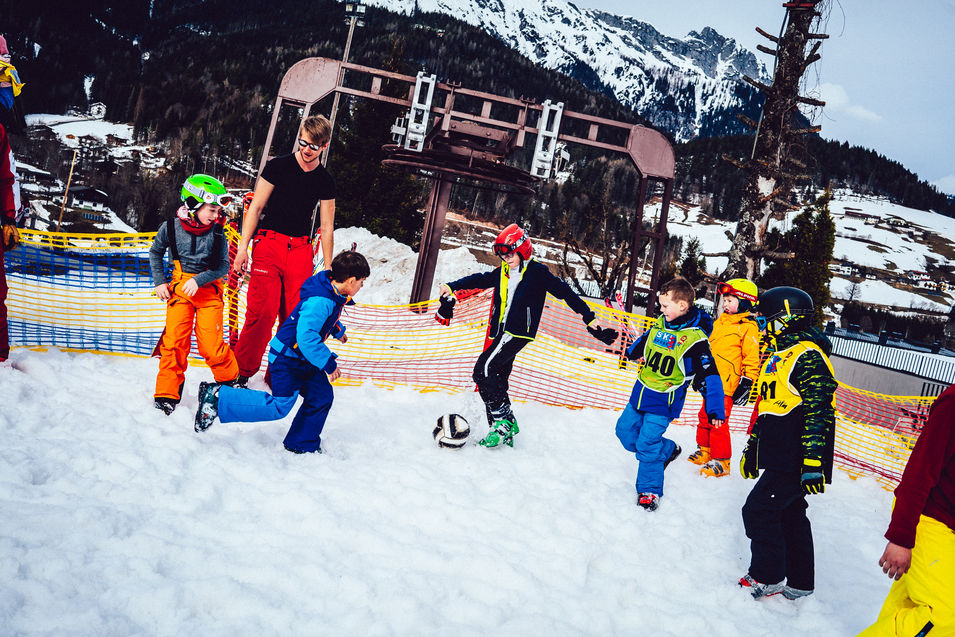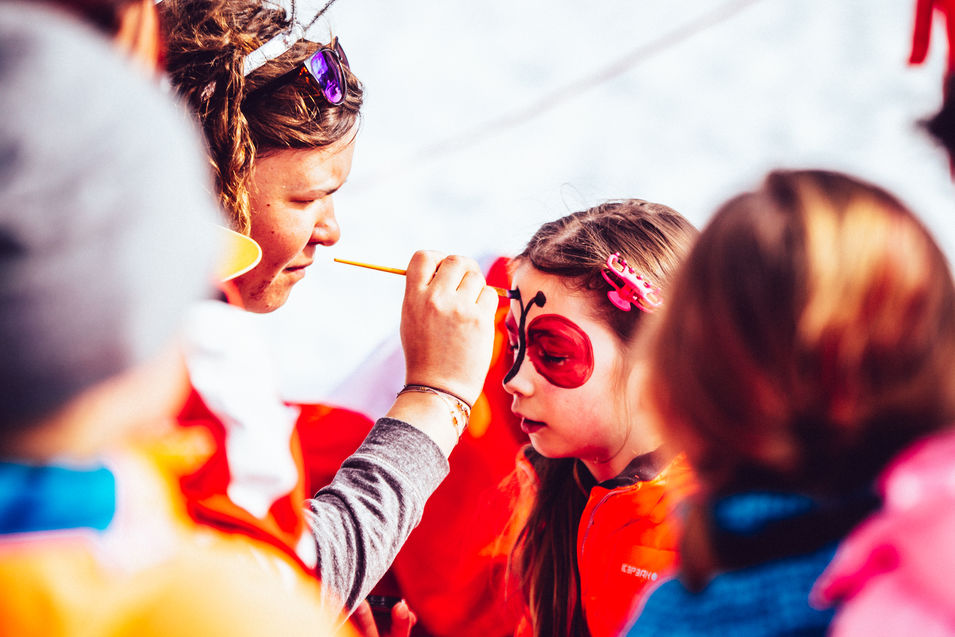 For parents and grandparents, the prospects for a family holiday with the Skiszene Altenberger are heavenly. Age-specific loving childcare make the hearts of little ones beat faster. Knowing that their children are in safe keeping, mums and dads, grandmas and granpas can enjoy their ski days with culinary delights at one of the in-house chalets (AlteSchmiede & AsitzBräu the Asitz and KrallerAlm right next to the hotel Krallerhof).