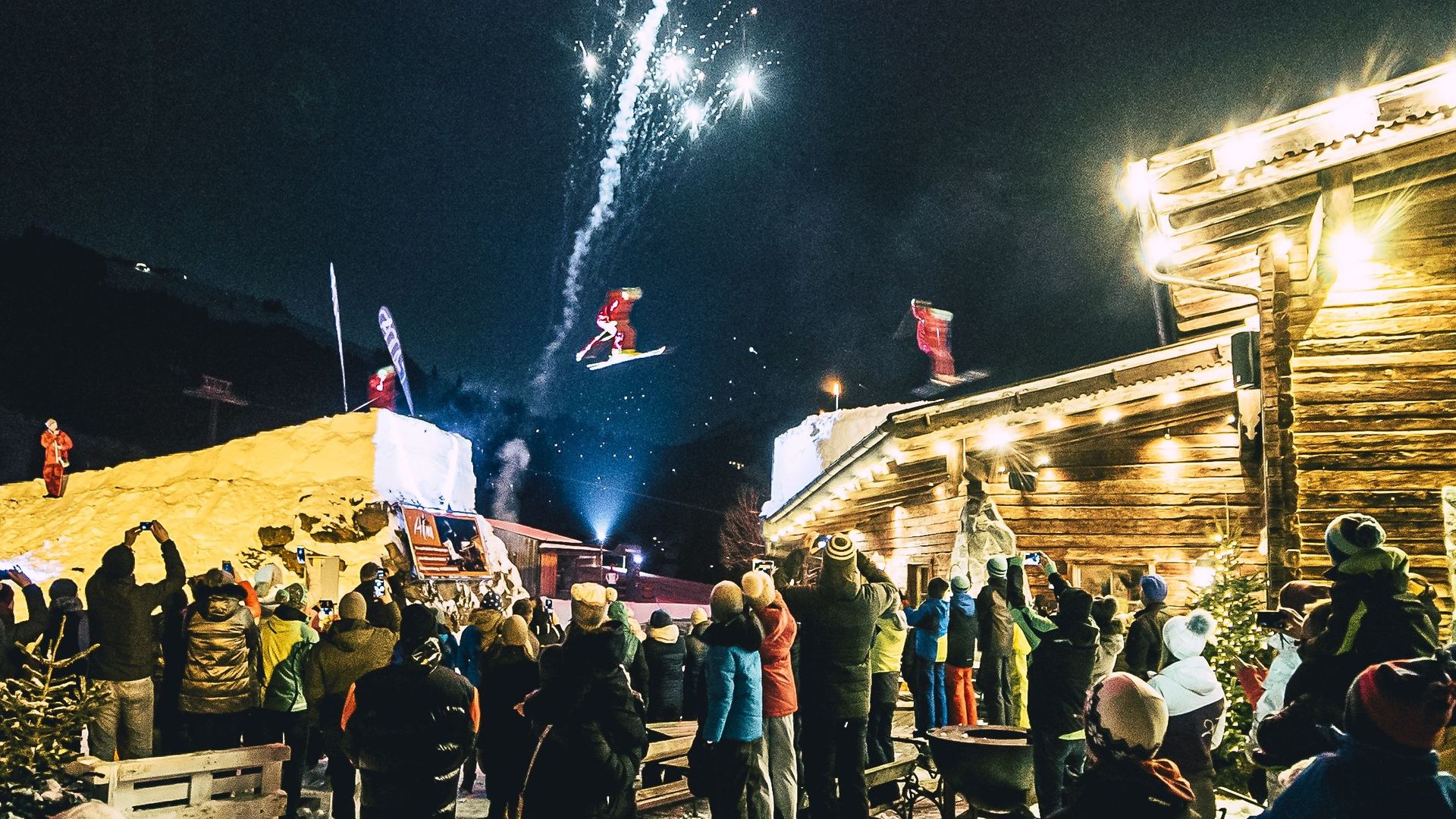 Every Wednesday starting at 7.30 pm the legendary hut jumping takes place. There our fearless Red Devils are jumping onto the roof of the KrallerAlm.
Be part of that spectacle - the entry is free.

You would like to be up close to where the action takes place?! Then get yourself a VIP-Ticket and watch them do their magic from the roof of the Alm.
The tickets are availble at the ski school and the front desk of the hotel Krallerhof - price is € 25 per person incl. drinks (at the roof-top-lounge).
After that event the Red Devils party at the KrallerAlm until late - be there are have a good time with our devils, music will be provided by DJs!
(Seeing that the event depends on snow-conditions, please inform yourself in advance at our facebook-page or call at the ski school +43-6583-8246-430)