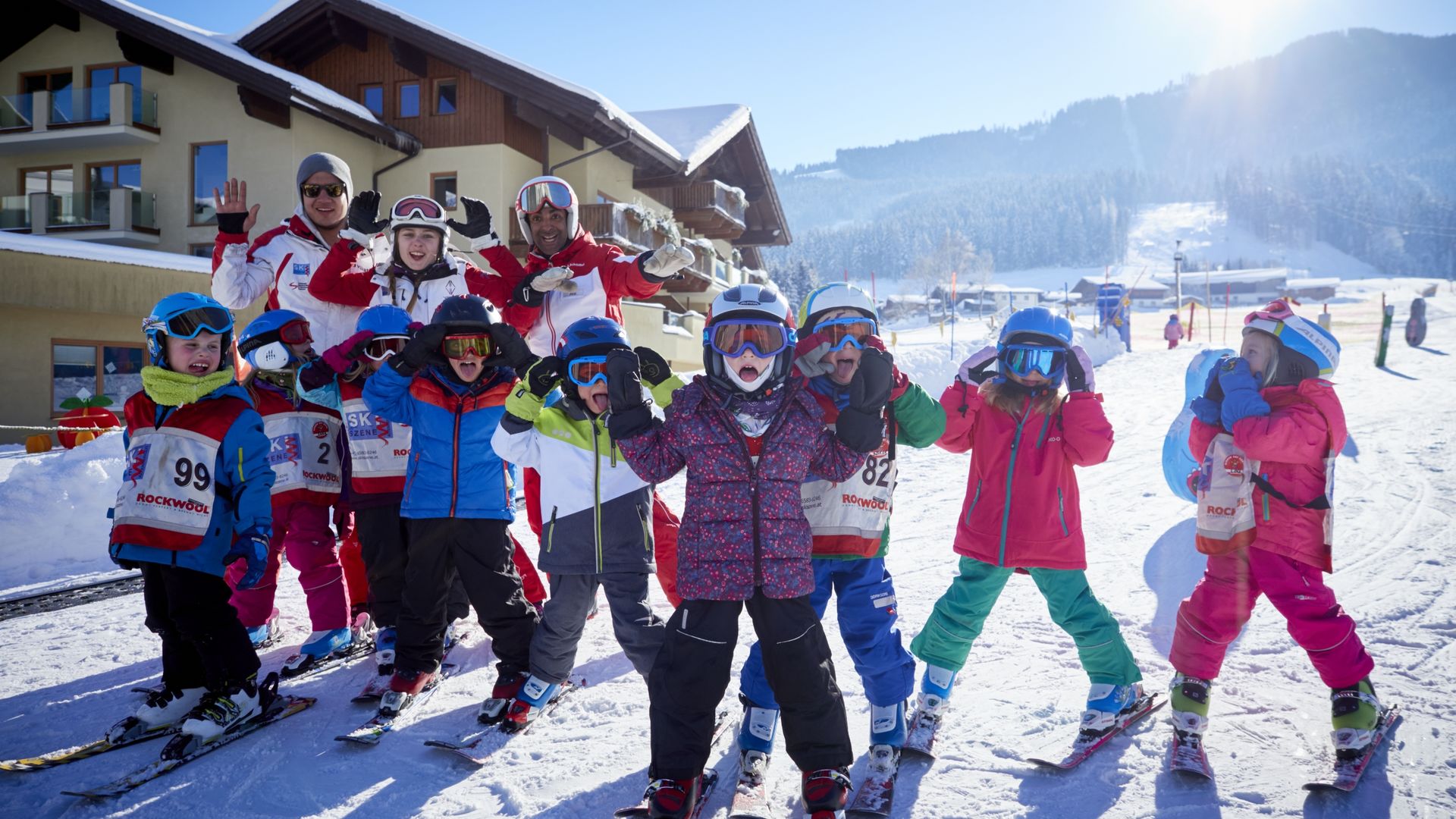 Ski kindergartens
Krallis Kinderland & Leos Kinderland
Leogang is very popular for a relaxing family holiday due to the child-friendly conditions.
Three good ski schools are based in Leogang. The best known of them is the traditional ski school "Skiszene Altenberger" which was founded in 1952 by the ski pioneer Sepp Altenberger. Our ski school offers two exclusively designed areas especially for children.
All snow fans who want to learn how to ski in their winter holidays are well looked after in the two ski-kindergartens of the "Skiszene Altenberger".
An experienced team of certified ski instructors is working in small groups of up to five children. In Krallis Kinderland right next to the Hotel Krallerhof and Leos Kinderland at the Asitz cable car valley station our instructors take care of your children all day.
For children playful lerning is very important. Learning with fun is the main goal of our children ski school. All wishes come true with the Fairy Meadow and the magic carpet.
The Skiszene Altenberger represents professional ski lessons. The courses are based on the latest technology of the curriculum of the Austrian ski schools and are specially adapted to the needs of the little ones-because children learn quickly, easily and yet differently to adults.
The individual attention ensures the greatest possible success for our little ones at the age of 3 years and above.